Southern Indiana Market at a Glance
What's New in Southern Indiana/Louisville Real Estate?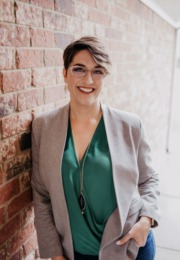 Kara WhalinReal Estate Broker
License RB16001177
Thinking about moving? Looking to make a change? As a mom of two, I have found Kentuckiana to be the perfect place to raise a family. We're close enough to a big city to enjoy all the culture, food, and activities, but your kids still get to grow up in a town where everyone supports and knows one another. As a full time Realtor, this is a lifestyle not just a job. I GET to help people through one of their greatest life transitions. No day is the same, not everyday is easy, and those are two of the reasons I LOVE this job. The BIGGEST reason is what an HONOR & JOY it is to help PEOPLE reach their home ownership GOALS! Short of childbirth, there is no greater high. Whether you're looking to put down roots in a nearby neighborhood, are just starting out, or wanting to invest in the local community, I can help you buy and sell real estate on both sides of the river. Kentuckiana is growing and has so much to offer in terms of jobs, schools, new home construction, businesses and beautiful parks. Let me know how I can help!